What Makes Sylvie Special?
What Makes Sylvie Special?
Posted on Thursday, May 12th, 2016 at 4:32 pm by Jennifer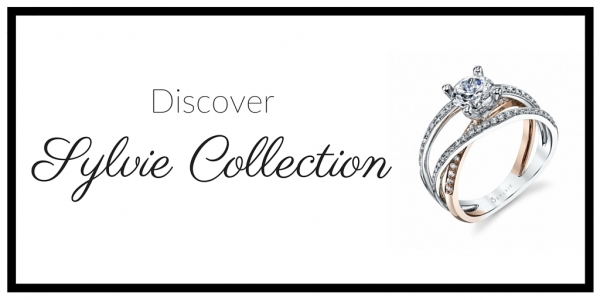 When we choose which designers to carry here at Cottage Hill Diamonds, we meticulously sort through thousands of designers to find the ones that stand out among the rest. Sylvie is the newest designer that has brilliantly demonstrated their unique creations are the perfect fit for our customers.
Sylvie consistently wins industry awards for their beautiful designs and superior craftsmanship. When we looked further into this brand, we weren't at all surprised to discover that Sylvie herself was born in Antwerp, Belgium – the heart of Europe's diamond industry. Sylvie's entire life has been diamonds: that's what she was born into, and when she married, it was to a man she met at a diamond conference!
Sylvie's unique lifelong relationship with diamonds has clearly influenced her engagement ring designs. The center stone is the star in a Sylvie ring, with each diamond set in a way to maximize its feminine sparkle. Sylvie rings are exceptionally romantic and eye-catching: these are diamond engagement rings for the woman who's completely in love and wants the whole world to know it.
Another reason we offer Sylvie collection is the sheer number of available styles. With new designs every year, Sylvie has created more than a dozen collections, with literally a countless number of customization options. Because Sylvie works with CAD imaging, any customization you can dream of can be done simply for the cost of the extra metal and diamond. You can choose your Sylvie ring in platinum, white, yellow, or rose gold, and even blend colors together for a stunning two tone look.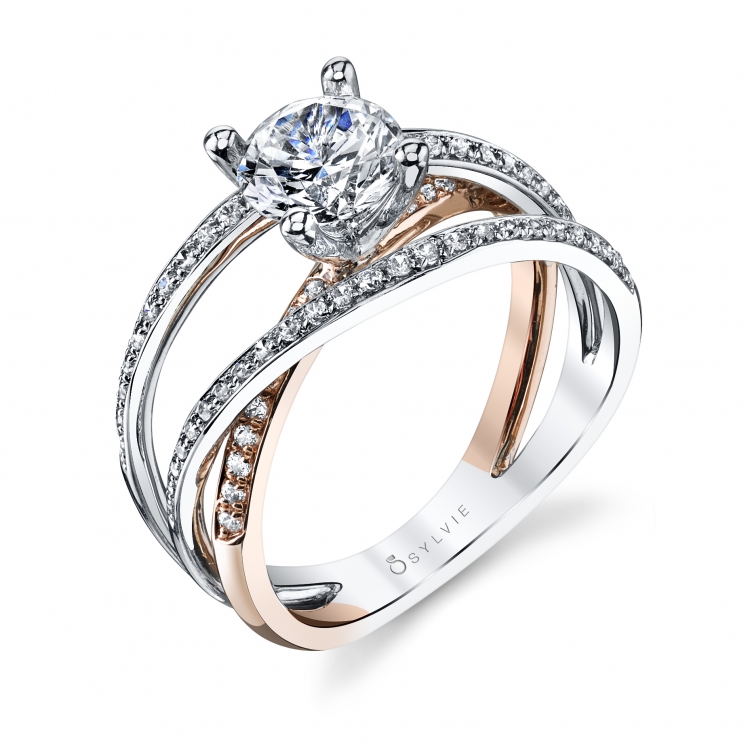 We've helped many couples choose Sylvie rings- or should we say the ring chose them (my precious!), and each one was the perfect complement to the couple's love story. Big brands typically charge a minimum of $500 to alter any design and many others simply do not allow customization of any kind.
This designer has an impressive following of celebrities too- often spotted sporting the collection's fashion jewelry. It is a true testament to the spot-on designs and top quality at work in every avenue Sylvie Collection takes.
The best way to understand the appeal of the Sylvie collection is to come in and see it for yourself. These rings are dazzling in the showcase, but it's only when you try one on and see how amazing it feels on your finger that you get the full effect. Our friendly staff will be happy to show you the Sylvie collection any time, and answer any questions you may have.