4 Things To Know About Pure Grown Diamonds
4 Things To Know About Pure Grown Diamonds
Posted on Thursday, April 14th, 2016 at 4:31 pm by Jennifer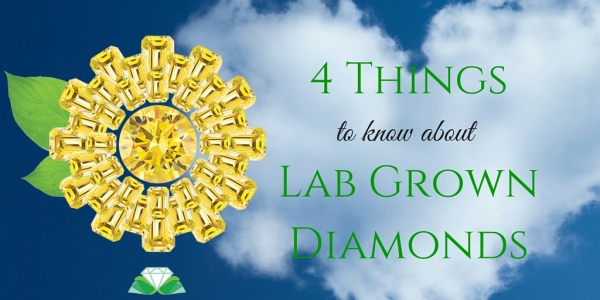 Pure Grown Diamonds have been getting a lot of buzz lately. That's not surprising: not only are these stunning stones absolutely gorgeous, they're 30-40% more affordable than traditionally mined diamonds. Here's what you want to know about Pure Grown Diamonds:
1. Pure Grown Diamonds are lab-grown diamonds. They're made using carbon, time and pressure: the exact same ingredients that go into a traditionally mined diamond. Look at them through a jeweler's loupe or a high powered microscope – all you will see is sparkling diamond because they're physically, chemically and optically the same. The naked eye cannot tell the two apart, and they are both graded exactly the same. The only difference between a Pure Grown diamond and a mined diamond is that a mined diamond comes from beneath the ground and a Pure Grown diamond comes from above it. We hand select our lab-grown diamonds in the exact same way we choose our mined diamonds: with great scrutiny and care.
2. Pure Grown Diamonds are good for the Earth. Their carbon footprint is incredibly small at emissions of .028 grams per carat compared to 57,000 grams per mined diamond carat, and while naturally occurring diamonds are diminishing in quantity, the overall call and desire for diamonds has increased astronomically. The facility where Pure Grown Diamonds are created uses a very modest amount of energy and doesn't damage the surrounding environment. Pure Grown Diamonds are ethically grown, have a very low impact on the surrounding area, meet the public's high demand, and are readily available at a lower cost. Since the diamonds are going directly from the grower to the cutter to us, they're 30-40% less expensive than mined diamonds!
3. Pure Grown Diamonds are beautiful. We mean it. Just look at this: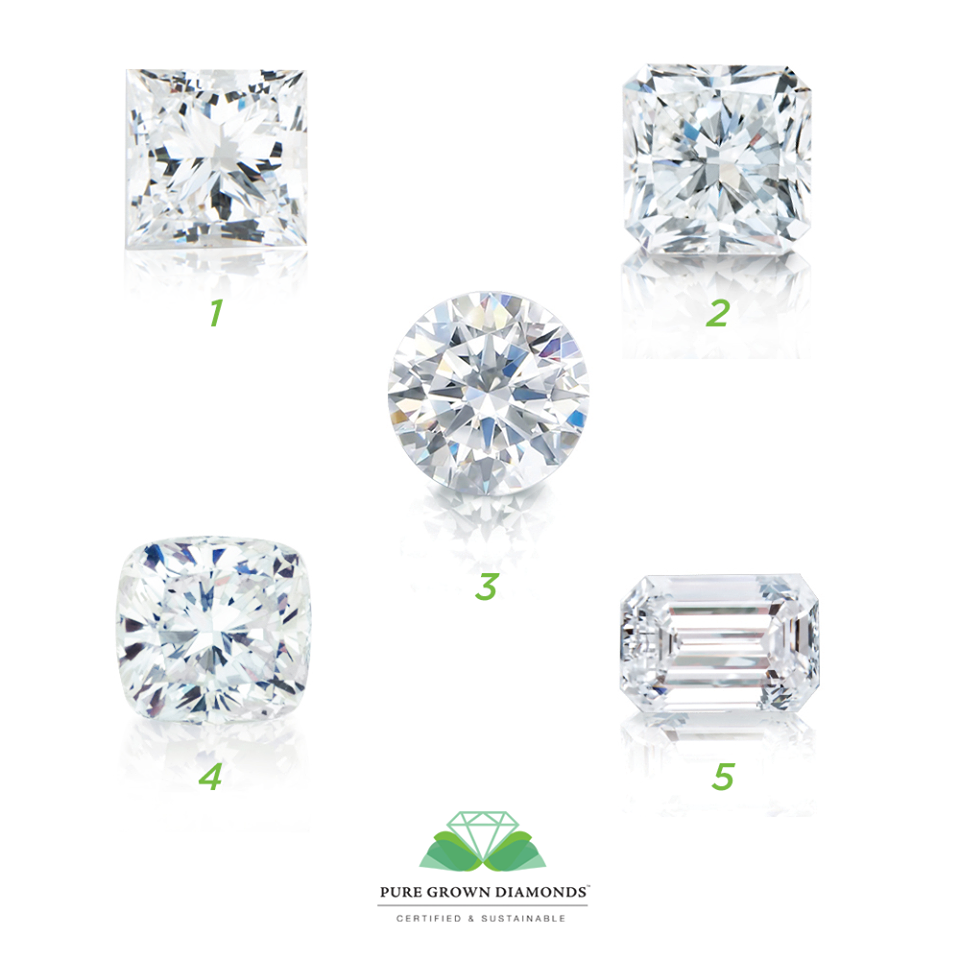 Available in a wide range of sizes, shapes and colors, these diamonds deliver the same stunning clarity and sparkle you'd expect from a mined diamond. Pink and colorless Pure Grown Diamonds are Type IIa diamonds, which are of the highest quality, and the rarest type found in mined diamonds. The available range of colors is amazing, nearly unheard of in naturally occurring diamonds. Yellow, pink and white lab-grown diamonds are currently available, and we'll soon have access to green and blue diamonds. A natural pink diamond can cost hundreds of thousands of dollars, but a pink Pure Grown Diamond will cost about one tenth that price or less!
4. Pure Grown Diamonds is the largest supplier of lab-grown diamonds. Thus we have the largest selection for you to choose from. This allows us to carefully pick and decide which diamonds we feel are the finest, and provide you with the highest quality stones that are currently available.
If you'd like to learn more about these diamonds, and even compare them first hand under a microscope- stop by our store on Earth Day, April 22nd! We will have refreshments and there will be absolutely no pressure to buy! Get the details below: